If you're looking for the must-have gay porn games, then you'll love our selection of the best gay xxx games! To spend hours with your mouse in hand pleasuring yourself, we have put together a list that meets all your uncensored fantasies... For lesbian sex games, gay porn games free or the totally customizable sex simulator, there is something for all tastes and desires. So to raise the temperature a notch, discover our top of the best online gay porn games!
Table of Contents
Gay Pornstar Harem: the new free game with gay porn stars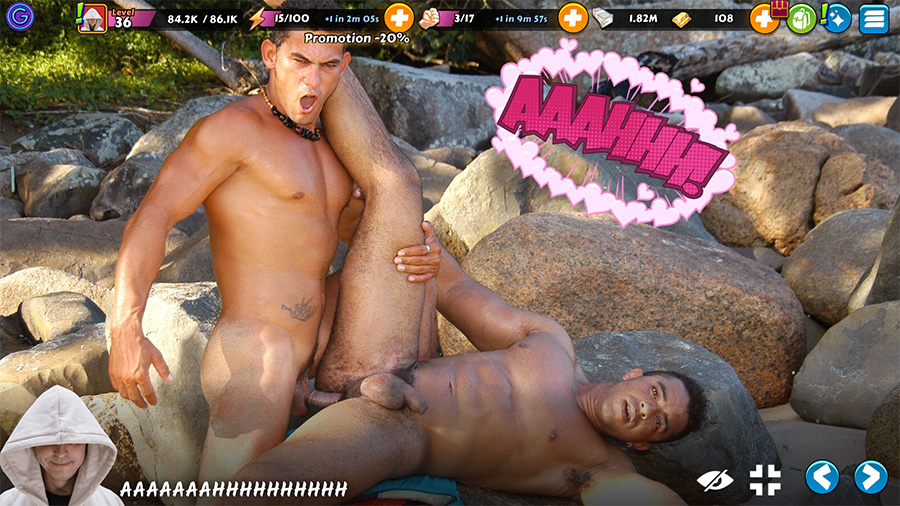 Renowned video game publisher Kinkoid released the new Gay Pornstar Harem porn game in November 2023.
Available free-to-play online, you can play this game directly from your browser. What's more, this game is compatible with all platforms (Windows, Mac, Linux, Android and iOS).
In terms of gameplay, this is a classic porno RPG. You'll have missions, quests and battles to complete in order to gain experience and level up. In any case, you won't get bored of this game, as new content is added every week!
Gay Harem: a free gay porn game available online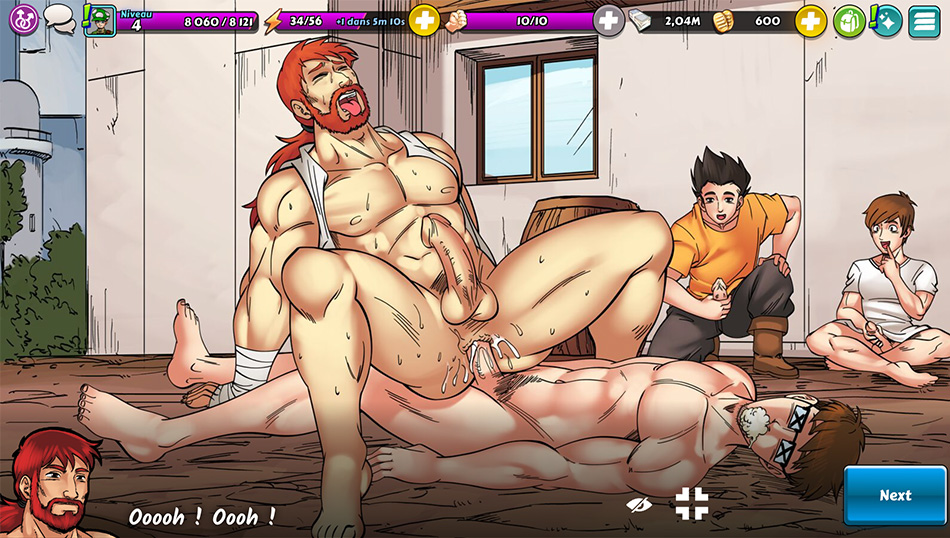 Gay Harem is one of the only free gay porn games! Available in English on PC, tablet, Mac and Android, it is a Hentai game that immerses you in the world of Japanese manga. This RPG invites you to form a harem of well-built and well-hung men who have only one thing in mind: satisfying your slightest fantasies.
As you progress through the adventure, you immerse yourself in the action of this porn game with ever more extreme details. As you go, you accumulate experience and money to strengthen your equipment or particular skills. In terms of gameplay, this sex simulator is very well made with easy-to-use ergonomics and a very detailed design. To spice up the experience, you will be entitled to daily quests and monthly challenges with even more uncensored sex scenes. As for enjoying this gay sex game to the fullest, just increase your stats by playing it intensely!
Stud Free Game: this gay sex game will make you cum in 30 seconds!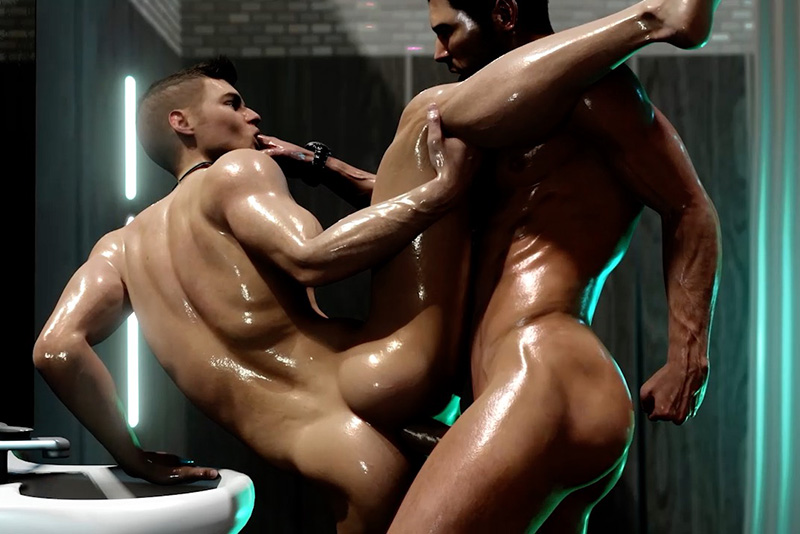 In the world of gay porn games, it's impossible to miss Stud Free Game! It must be said that the developers challenge you to hold back during the first 30 seconds of this sex game. And to make you fall in love as quickly as possible, they have gone all out with stunning graphic quality and very precise details... Very simple to understand, you play the role of a sexy young man who must seduce the most possible men to put them in bed. From the start, you personalize the partner you like by choosing their style, their hair and the details of their intimacy.
You also select his special sexual ability to realize your unfulfilled fantasies in close-up. With this gay xxx game, you immerse yourself in a sulphurous universe where you are free to raise the temperature at your own pace. With soft or hyper hard sex scenes, you will be entitled to very realistic graphic details to put you in the mood. The goal is to use your seduction skills to interact as often as possible with the guys who make you dream! All that's left is to take up the try not to cum challenge for at least 30 seconds...
Lesbian Porn Game: a porn game with hot and sexy lesbians girls!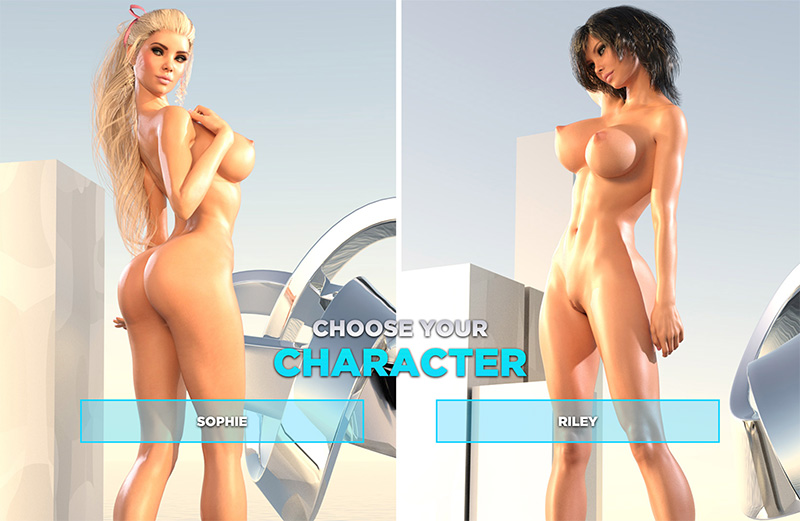 We did not hesitate for a single second to include Lesbian Porn Game in the ranking of the best gay lesbian porn games. With this sex game, you will have no limits to give free rein to your most primal sensual desires. From the start, you choose the type of girl you want, from the shy student to the confident cougar. Then, you customize its appearance down to the smallest detail to take it to the next level.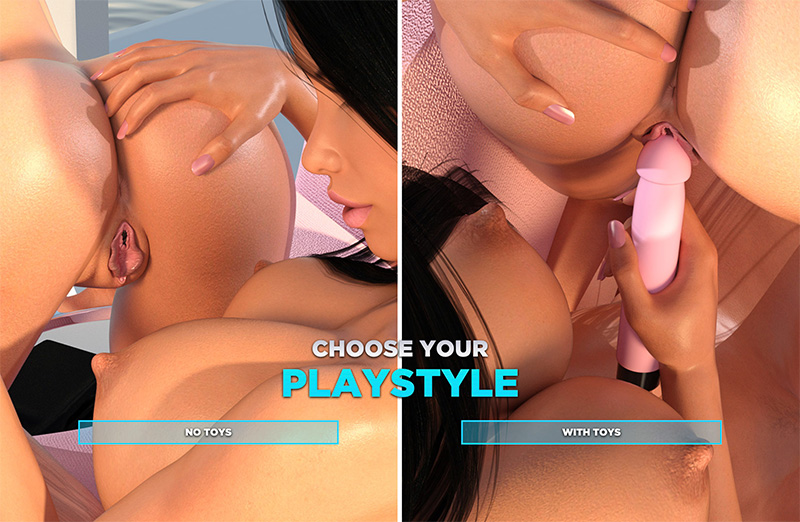 In this gay sex game, you can even create completely crazy landscapes to send you flying into the setting of your fantasies. The goal is to let your imagination express itself to violate your own limits. With razor-sharp details and trashy, uncensored sex scenes, this porn game will get you pumped up and let off steam in just one click.
Stud Game: a totally customizable gay XXX game
Stud Game is one of the most successful gay porn games. With a level of customization rarely matched, you create exactly the partner of your dreams. During the first phase of this gay porn game, you will be asked several questions to refine the details of the character. Body type, choice of decor, particular sexual specificity... You bring your wildest desires to life without any ambiguity.
With a single player mode or a multiplayer mode, this gay sex game invites you to go beyond your limits. Thanks to very realistic 3D graphics, it offers an additional touch of realism that may send you into ecstasy. Moreover, it is one of the most popular gay sex games of the moment. If you fantasize about someone in particular, you will have the opportunity to create an avatar with a perfect likeness to give free rein to your fantasies. Available without downloading on any interface, this porn game quickly becomes addictive.
Gay Simulator: a gay sex simulator with muscular men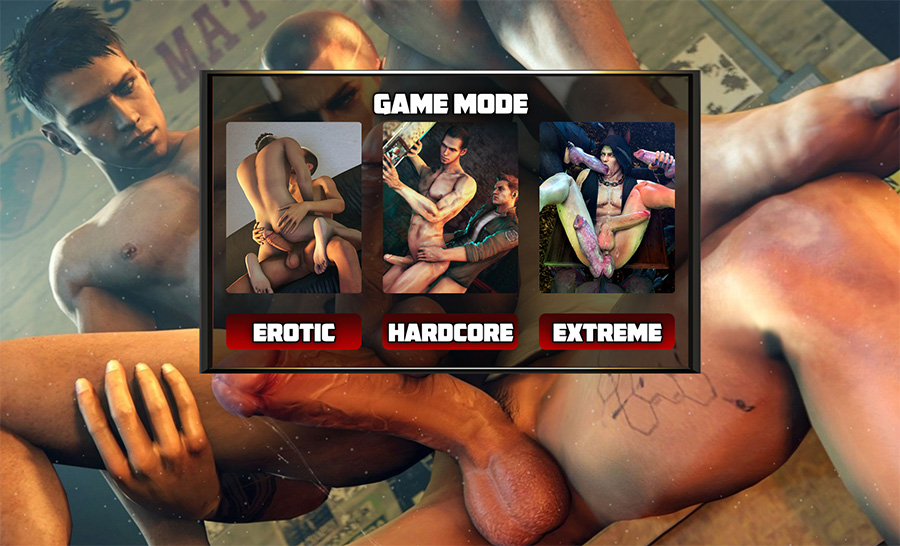 If you love bodybuilt guys and bulging torsos, then Gay Simulator is one of the gay porn games you absolutely must try. Right off the bat, you're introduced to all the characters in the game with men of different shapes, sizes, and colors. If you have a particular preference, then just select it to continue the adventure of this gay XXX game. Additionally, you can also take your sexual inclinations into account by selecting a particular ability.
Deliberately hot and very extreme, this porn game gives you the opportunity to please yourself with a wide variety of gay practices. On the gameplay side, you will be entitled to 3D graphics with interactive sex scenes which brings you closer to reality. In the same way as a video game, the details are of great precision and particularly visible for total immersion. With a larger-than-life soundtrack and very realistic facial expressions, you'll love this porn simulator!
Gay Adult Games: gay porn games available on PC and mobile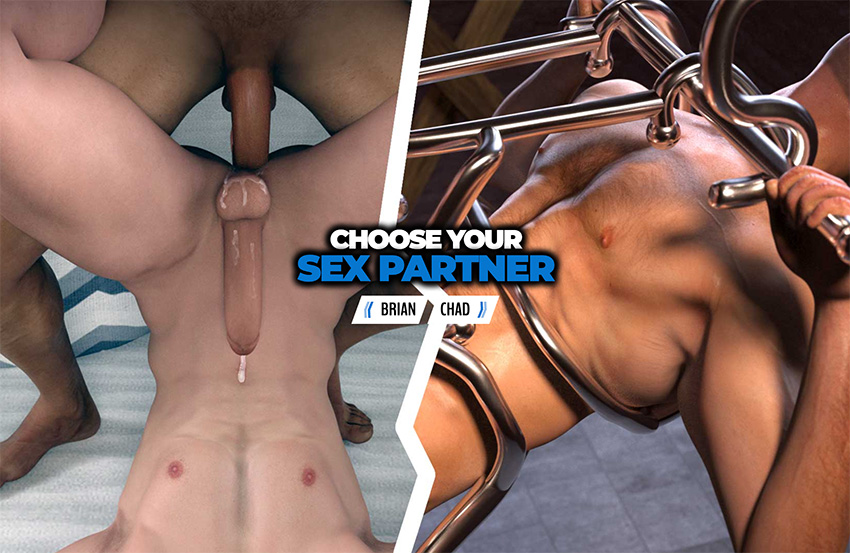 In the gay porn games category, Gay Adult Games continues to gain popularity. It must be said that it is a sex simulator available on PC or mobile to accompany you anywhere and anytime. Very realistic, its high definition graphics guarantee you total immersion in a downright hard sex simulator. With great detail and precision, the experience will be close to reality to bring your wildest fantasies to life.
To meet your tastes and preferences, you will be invited to personalize the character you like down to the smallest detail. Rather submissive, rather dominant, rather well hung… You have the choice between Brian, a very handsome, slender and muscular man or Chad, a well-built and very virile guy. In just two minutes, you configure your avatar so that it meets your exact desires. In this online gay porn game, the goal remains to please yourself by venturing into ever harder positions. Easy to use and with excellent ergonomics, it is one of the essential gay sex games for a solo session!