Hentai games are the perfect combination of porn games and Japanese manga. With stunning graphics and a realistic soundtrack, you immerse yourself in an adventure where you are the hero! Sometimes fantastic, sometimes strategic and sometimes downright hardcore, there is something for all tastes and desires. Do you want to play the best sex games online? Here is our selection of the best hentai games of the moment, 8 of which are available for free!
Table of Contents
Hentai Heroes: the best free hentai game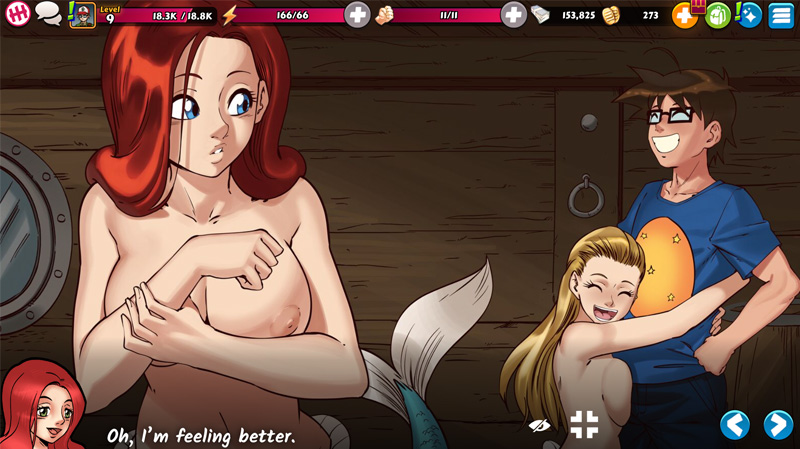 Hentai Heroes is the hentai sex game not to be missed if you like Japanese manga. Its main strong point is that it is available for free in free-to-play on computer, mobile or tablet. So you can take it anywhere with you to enjoy a super hot solo session.
On the story side, you play a young boy who absolutely must defend sexy girls against macho bad guys. To achieve this, it will be necessary to know them intimately and train them to fight with a lot of sexual battles. Then, they integrate your harem and respond to your every desire... With a 2D design and very realistic animations, you will be entitled to many ultra hot hentai scenes.
But this hentai game doesn't stop there since it also offers you numerous side quests with the Arena, Pachinko, the Tower of Glory or Clubs and Champions. The goal is to collect rewards and experience to climb to the next level. The further you advance in the game, the more detailed the sex scenes will be to increase the pressure. And for maximum fun, you will also have access to the multiplayer mode which allows you to face new opponents to measure your sexual performance. In short, Hentai Heroes is one of the must-have hentai porn games for getting your adrenaline pumping.
Hentai Sex 3D: the most intense interactive hentai game on the Internet!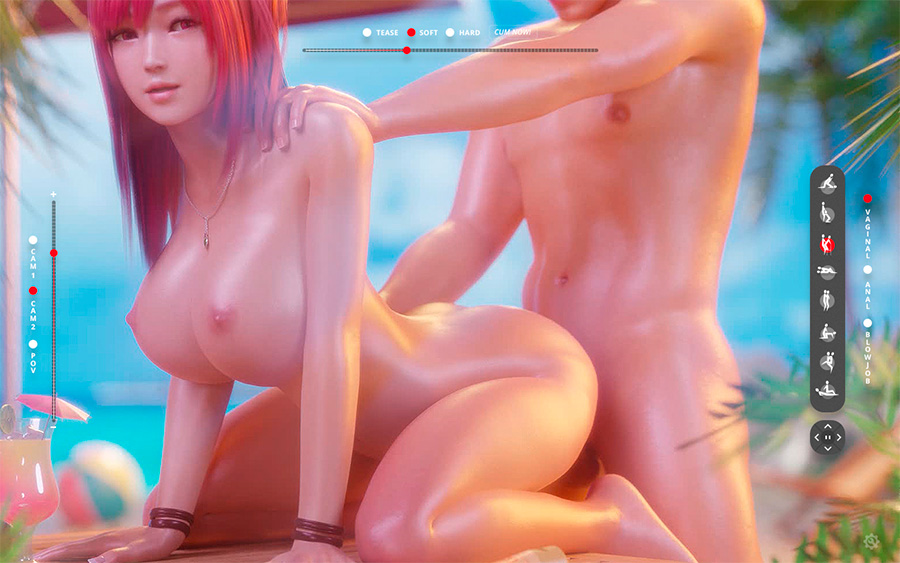 HentaiSex3D.com offers one of the most intense hentai games on the Internet! You'll discover an erotic hentai universe as you dive into a 3D world full of sexual experiences.
Hentai Sex 3D lets you control the action while choosing the camera angle to see every detail. The game is totally customizable, and you can choose your character's appearance to create the girl of your dreams!
You won't get bored with this hentai game as the developers update it regularly.
Don't just watch hentai videos, play Hentai Sex 3D to create and interact in your own sex scenes!
Gay Harem: a free-to-play gay hentai game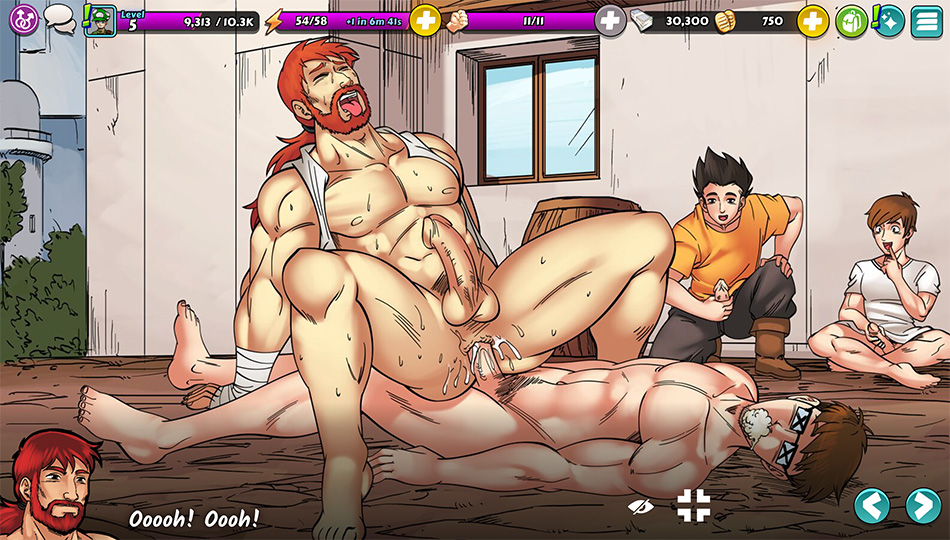 In the world of free hentai games, you're likely to break a sweat with Gay Harem! As one of the gay sex games aimed at a male audience, you won't come across any sexy girls in your harem. Instead, you'll meet well-built, well-mounted males to pleasure you on the fantasy side.
In this Japanese sex manga game, you play a shy and slightly awkward young man. Your goal will be to travel from city to kingdom in an attempt to seduce as many guys as possible. To do this, you'll have to overcome your shyness and throw yourself into the arena of super-hot sex scenes. What's more, you'll be treated to razor-sharp details for maximum thrills.
In this 3D animated universe, the gameplay remains very simple and ergonomic to leave you plenty of time for solo fun. As with all hentai porn games, you progress through the adventure by enhancing your sexual performance and unlocking new steamy scenes. With daily rewards and seasonal events, you'll quickly get hooked!
Comix Harem: a comic porn game where you are the hero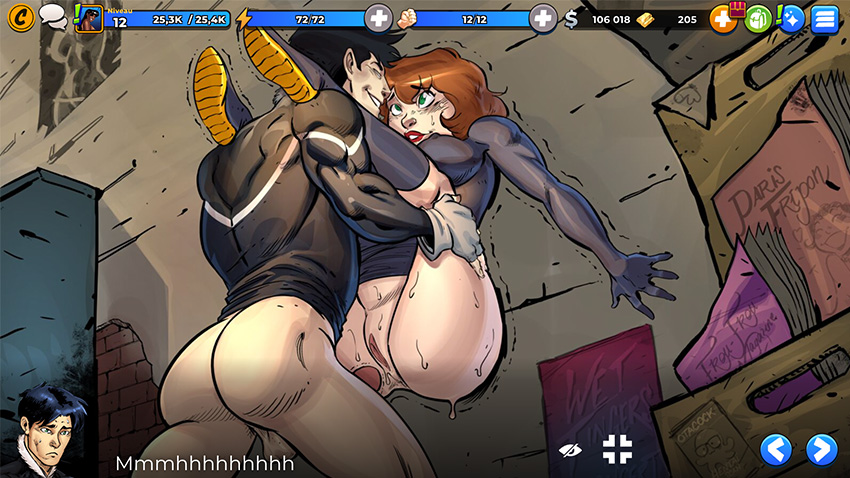 With Comix Harem, we step away from the Hentai category for a moment to dive into the comic book universe! And if it's so popular, it's because it's one of the most steamy sex games around. After a simple registration, you start the adventure by meeting superheroines, each more exciting than the last. The aim is to seduce them with sexual performances that entitle you to hot illustrations. This is what allows you to keep the bad guys away and build up a harem of ultra horny girls to train at will.
To progress in the adventure, you'll need to launch them right into the middle of the arena, with plenty of sex scenes to go around. With uncensored, no-holds-barred details, you'll be able to indulge yourself with the main quest and the many side quests. What's more, this porn game regularly invites you to push your limits as it offers special events every month. As for the multiplayer mode, you enter the arena for PVP battles and downright juicy rewards.
Hentai MMO: a hentai sex game with 3D graphics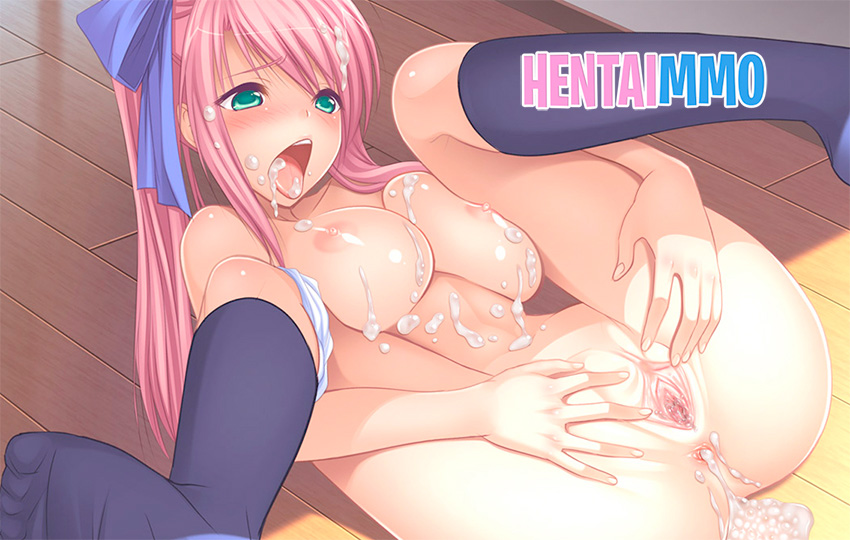 With Hentai MMO, you're taking the thrills even further! In the world of Japanese porn games, it's a popular sex simulator with realistic 3D graphics. The result? Get ready for maximum adrenaline... Massively multiplayer, the action starts in the arena with sexy girls who are ready for anything to win.
On your side, you'll have to explore each girl in intimacy to strengthen their skills to great effect with hardcore sex scenes. When you win the battle, you accumulate equipment and experience to climb ever higher in the scores.
Between challenge and excitement, Hentai MMO propels you into a steamy world with maximum detail. The animations are of the highest quality with a larger-than-life soundtrack for maximum immersion. Available on browser, this is one of the must-have sex games on mobile and computer. Plus, you'll be treated to seasonal events for even more XXX battles.
Hentai Revolution: the hentai game that will make you cum in 30 seconds!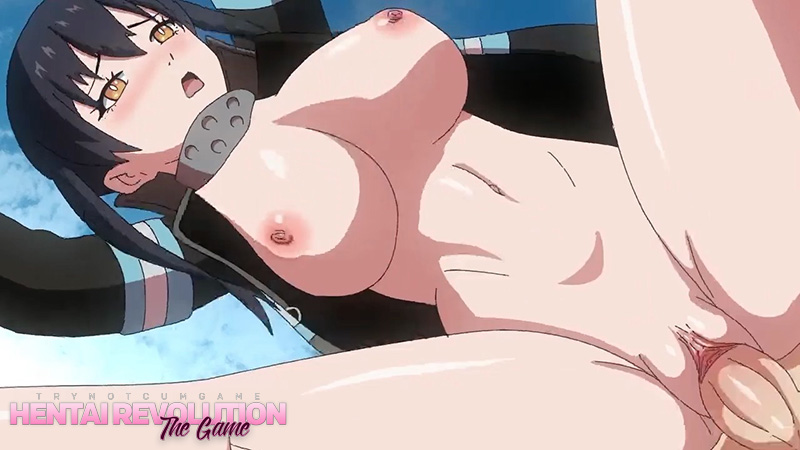 Hentai Revolution is for hentai game lovers! Inside, you'll discover superb manga-type girls in every possible position. What's more, some of the characters are drawn from well-known manga series or manga, adding even more spice to the program. On the plus side of this animated game, you can personalize your partner and explore numerous game modes with hard sex or soft sex. The aim is to bring your wildest fantasies to life and to make you cum in just 30 seconds!
Of course, the developers have pulled out all the stops to try and sweep you off your feet. Since you're free to embody any character you like, you can take part in ultra trashy porn scenes with complete freedom. As you progress through the story, you'll be treated to anime worthy of the finest Japanese hentai. As for the gameplay, the graphics are highly polished with a sound aspect that will appeal to all fans of hentai games!
If you're looking for a game that makes you cum, we highly recommend Hentai Revolution!
Hentai Clicker: the best online hentai clicker game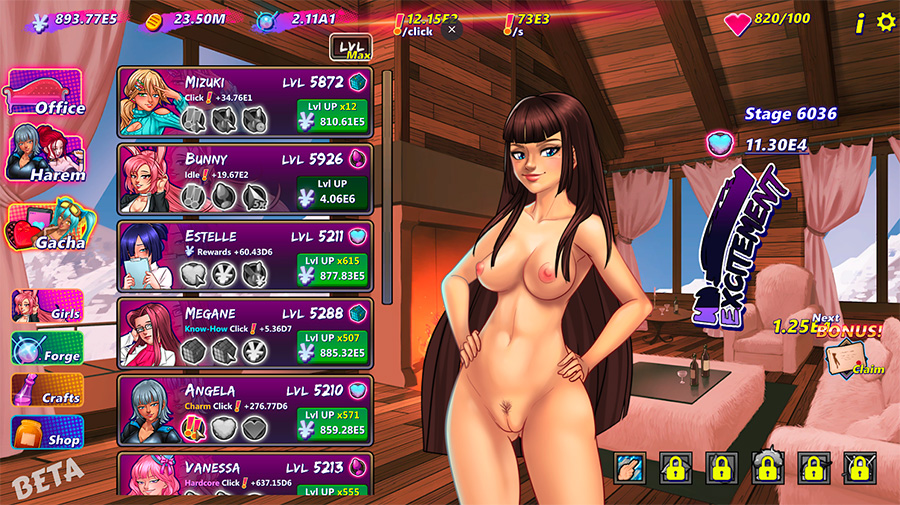 In the world of hentai games, you're bound to have heard of Hentai Clicker! Totally free, it plunges you into a very hard porn game to satisfy your every desire. As for the story, you play as a young man known for driving all the girls to orgasm. So, of course, they're all throwing themselves at you... To make sure of that, you'll be collecting rewards that will boost your energy gauge.
And you'll need it, because as you go along, your partners become more demanding and more enduring. To take away rewards, you'll need to get to know all the girls with their preferences and affinities. Very easy to get to grips with, this Japanese porn game takes particular care with the graphics, which are very detailed in terms of expressions. You can therefore count on maximum immersion in the animations.
Fap Titans : un jeu de sexe avec des créatures et des monstres mystiques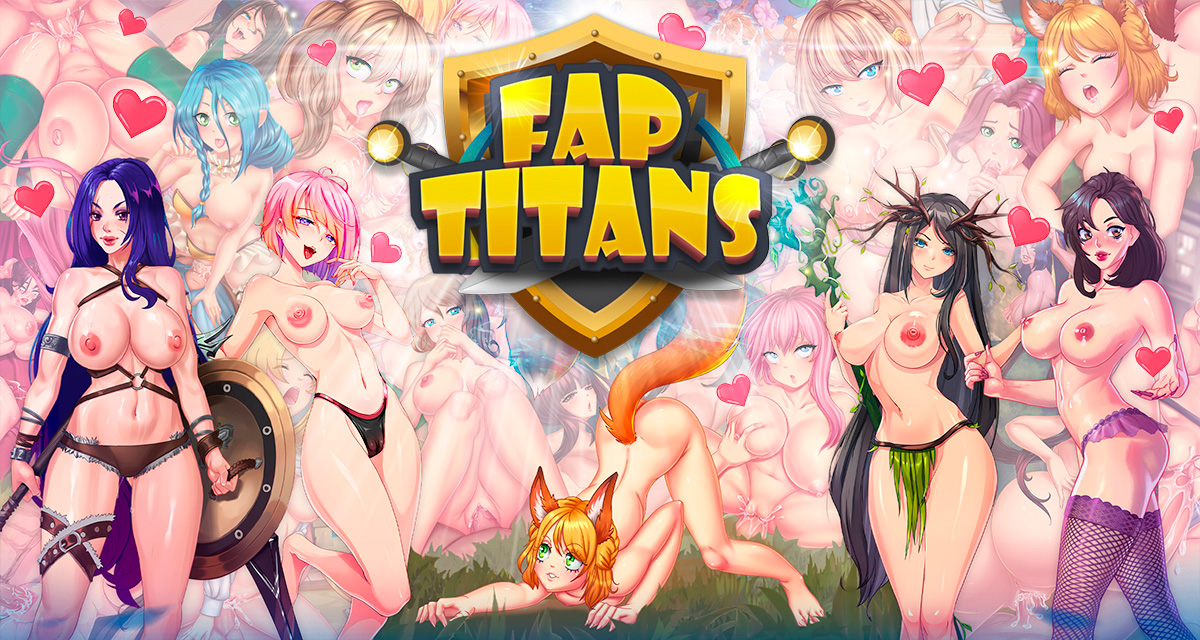 Indispensable in the world of online hentai games, Fap Titans plunges you into a fantasy universe with mystical creatures and monsters. Worthy of the greatest erotic mangas, it immediately invites you into the action with high-quality hentai scenes. Immediately after registering, you'll discover a universe populated by evil creatures and the hot girls who'll have to defeat them. To do this, you get to know them intimately, with increasingly hardcore sex scenes.
On the graphics side, this is a highly detailed and uncensored animated. As you progress, you'll unlock many porn photos that you can file away in a library for your own enjoyment. Available on computer or smartphone, this is an easy-to-learn sex game that doesn't require you to have any special skills. On the other hand, get ready for maximum thrills with exclusive and increasingly trashy sex scenes.
Cunt Wars: a fantastic hentai RPG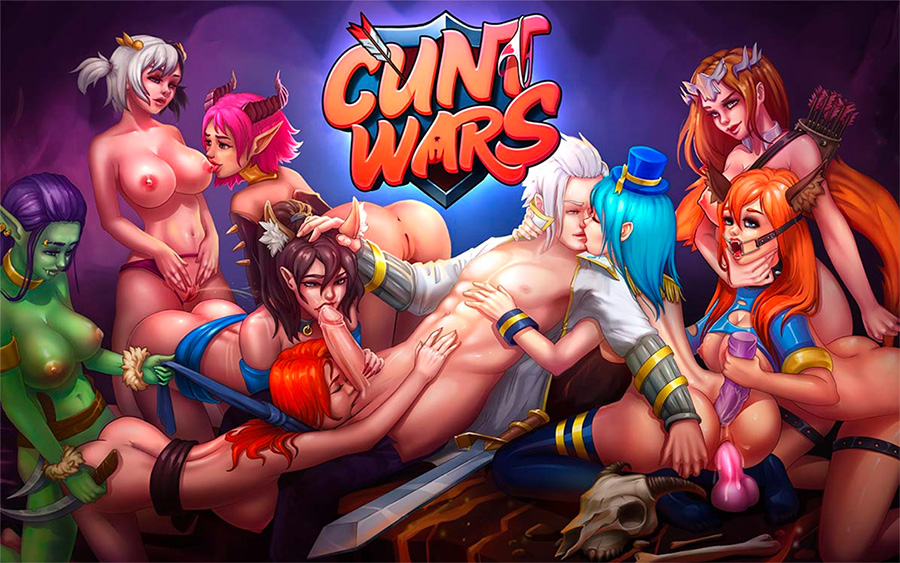 If you like fantasy version hentai games, then you will love Cunt Wars! Very tactics and strategy oriented, you start with a card game made up of sexy warriors. As they each have special skills and performances, you must lay them on the mat to achieve victory in steamy sex scenes.
As you go, you unlock bonuses to improve your heroines or to unlock virtual money. This allows you to add naughty skills to your warriors for even more anime spice. As it is one of the free Japanese porn games, you will have all the pleasure of progressing quietly in the adventure.
Thanks to different tutorials, you learn how to handle the cards to dive intensely into numerous hentai scenes. With very well-executed details and numerous 2D effects, you're banking on maximum sensations in addition to stimulating your strategic fiber!
Boobs in the City: a 2D hentai game with super sexy girls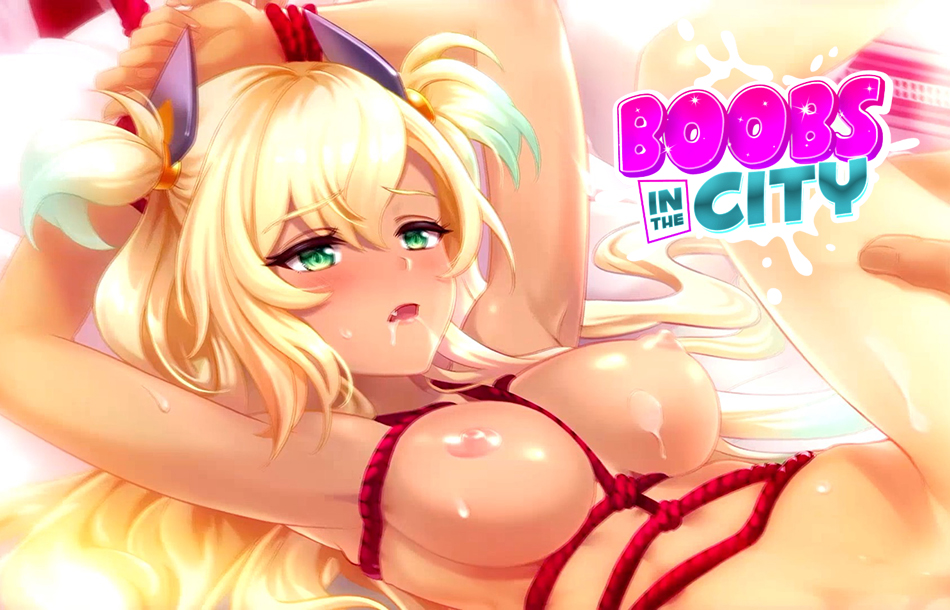 In Boobs in the City, you mix the world of hentai games and porn games for a maximum of erotic scenes! Completely free, this game is available on computer or smartphone for maximum fun. In terms of the story, you play as a coach who will train a team of excited girls who are ready to do anything to defeat their opponents.
As you are the coach, you must boost their performance in private, which will give you some very steamy one-on-one sessions. During this short session for two, you learn each person's preferences to develop the strategy of your battle as much as possible.
In case of victory, you are the true hero of your harem and you will be generously rewarded with uncensored hardcore sex scenes. As for the cutscenes, the developers are pulling out all the stops with an AAA immersion video worthy of the finest Japanese porn games. Between action and thrills, you will love testing it!
Craving Quest: a Hentai RPG with lots of fighting and hot girls!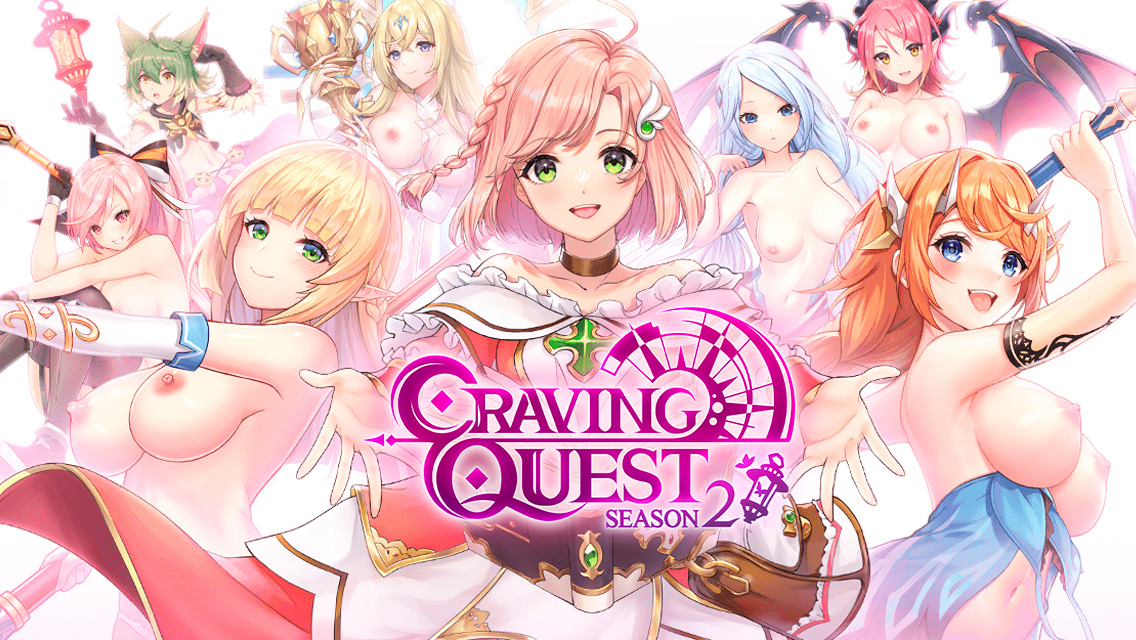 With Craving Quest, you immerse yourself in a very well-made and totally free Hentai RPG. In this initiatory journey which will take you from eroticism to hardcore sex, you follow 3 childhood friends who discover the Isle of Heaven. Through 7 chapters, you progress in your sexual quest by strengthening your knowledge of pleasure. For this Japanese manga, you will not have to develop your sense of strategy since you just need to win the battle by boosting the performance of your avatars.
The goal is to progress as quickly as possible in the game to unlock super exciting hentai scenes. In terms of gameplay, it's an anime that remains in the manga tradition with very advanced graphic details and good realistic sound. In total, you will be entitled to more than 200 hours in this porn game between the main quest and the side quest. You will also be entitled to daily challenges, which may get you completely addicted!
Nutaku: a website with a huge collection of free online hentai games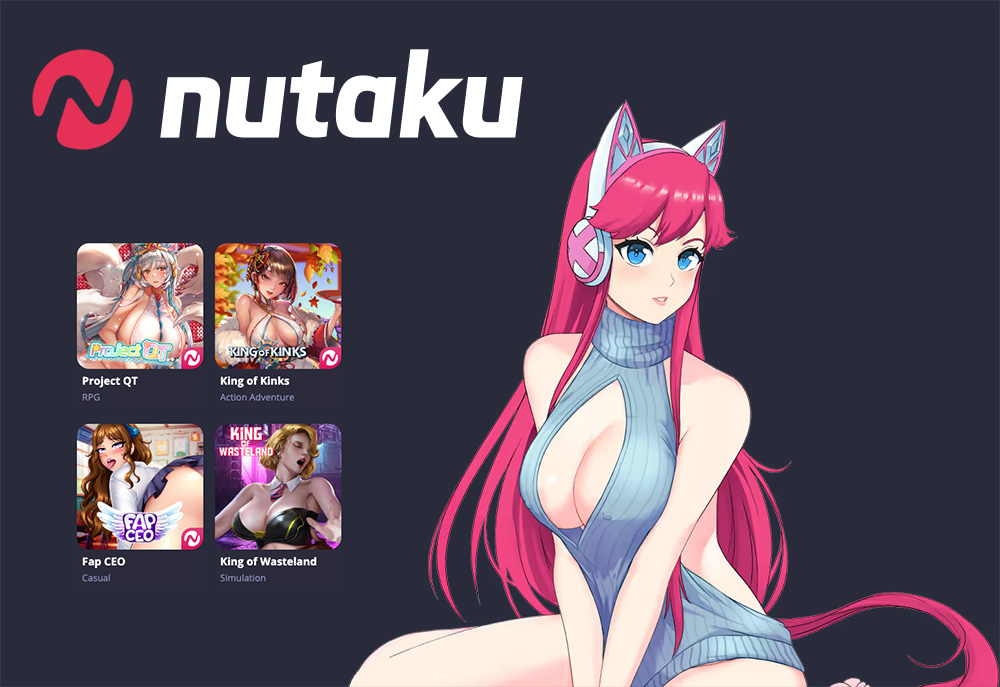 With Nutaku, you opt for the best selection of hentai games! Inside you will find many free browser games for all tastes and styles. Each time, it is the competition that dominates for a challenge. In this universe dedicated to Japanese content, it is often the multiplayer strategy that should be favored for maximum thrills.
As for the porn game graphics offered, you will have the choice between 2D graphics and 3D graphics. With colorful and very well-crafted decors, the visual quality is there for maximum immersion. Each time, the adventure plot guides you to progress towards increasingly hot hentai sex scenes. On this platform, you will also appreciate the wide variety of missions and experiences with ever more intensity and surprise. And its little extra? You can also enjoy these Japanese anime on Android!