Are you looking for a sex game that promises a 360° immersive experience? Then you'll love our selection of VR porn games for virtual reality headsets! For all desires and for all perversions, VR sex games let you realize all your fantasies. Science fiction, Hentai, realistic sex games... Here's what's waiting for you for even more XXX interaction!
Table of Contents
VRPorn.com: a site full of browser-based VR porn games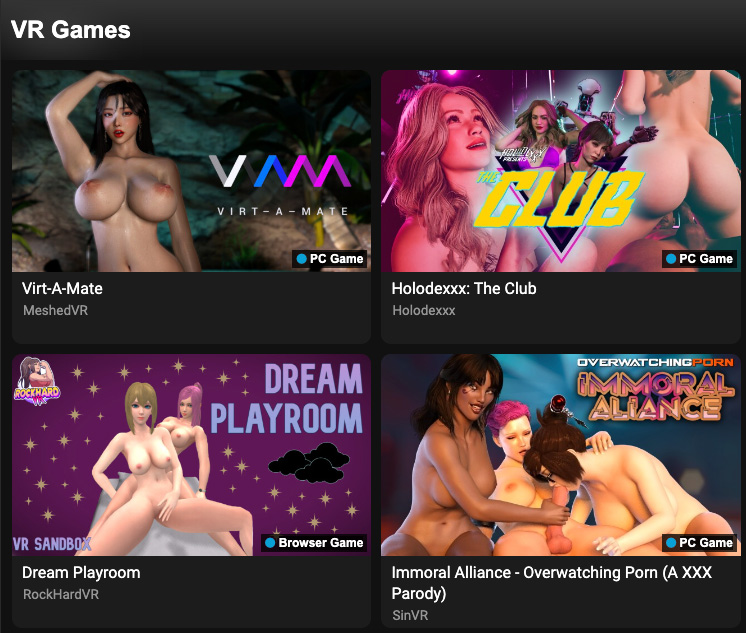 VRPorn.com is one of the VR porn games that guarantee an immersive experience. Every day, you'll be treated to exclusive new content. Considered the #1 VR sex game, it's compatible with many headsets and platforms such as Oculus Rift, HTC Vive, Oculus Go, Smartphone VR, Playstation VR or VR Windows.
You'll also be treated to actors and world-famous pornstars such as Lana Rhoades, Riley Reid and Abella Danger. All in all, this site totals 3,000 videos, giving you more than enough to dive into your most unavowable kinky fantasies.
Dezyred: a website with interactive VR porn games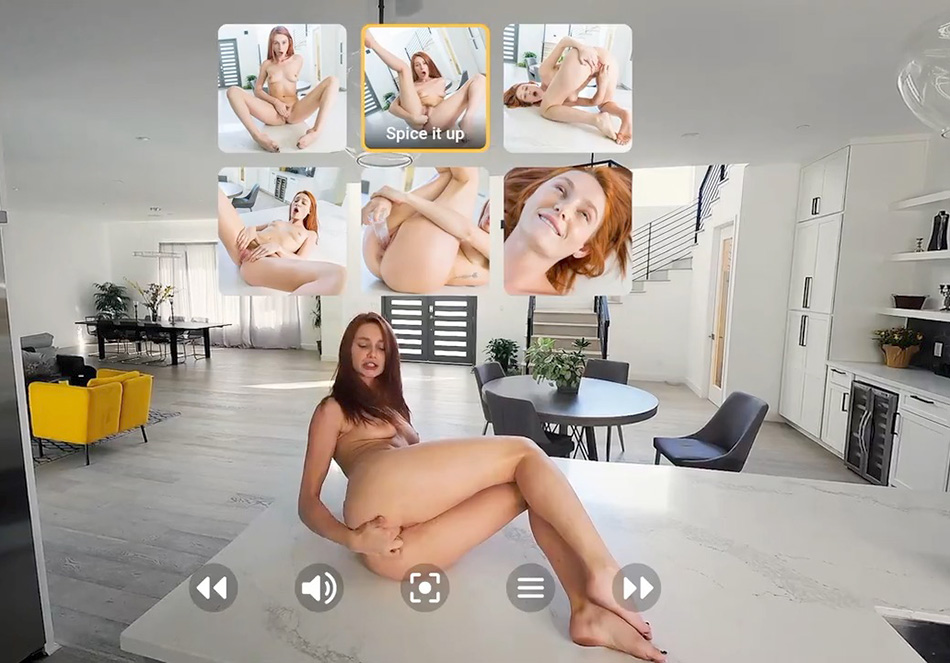 Dezyred is a site offering a wide range of interactive VR sex experiences. For example, you can play the role of a character who has to move around to interact with ultra-hot, sexy girls. As all scenes are filmed in 360°, you'll be able to see every detail in close-up, for maximum pleasure.
All in all, this virtual reality site offers over 7 hours of gameplay, inviting you to explore your wildest desires. As for compatibility, the games on this site are available on Oculus Rift, Oculus Quest 1 and 2, HTC Vive and Microsoft MR.
VR Fuck Dolls: a realistic porn game to fuck girls in VR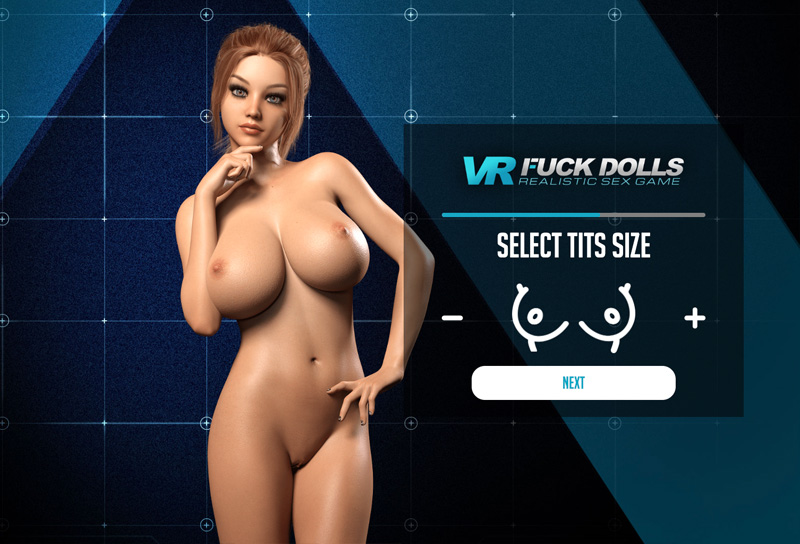 Among the must-have VR porn games, VR Fuck Dolls is a must-try. It's fully customizable and lets you create your sex partner. Redhead, brunette, blonde... Then you choose the size of her breasts and a few tattoos to suit your preferences. At the start, she'll have several skills that you'll need to evolve as the game progresses. This allows you to envision your wildest fantasies with total immersion.
Very realistic, you'll be treated to a single player mode and a multiplayer mode for even more challenge. As for compatibility, this game is available on PC, Mac and mobile. It's also compatible with virtual reality headsets to immerse yourself in its high-quality graphics. And to finish on a high note, you can play this sex game in English!
3DX Chat: a 3D sex game compatible with Oculus Rift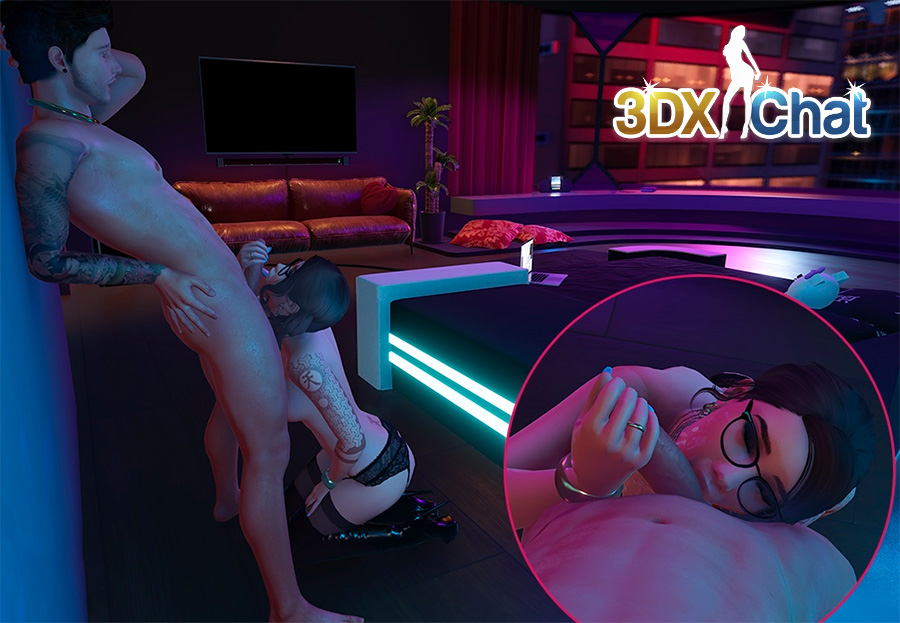 3DX Chat is a VR porn game that hides a dating site! In concrete terms, you have to create your avatar before going to interact with the online community. Through chat, you can send public or private messages and ask another player to become your sex partner. Compatible with the Oculus Rift, you plunge into a universe that blends reality with the virtual.
So you can have fun with virtual sex games like Vstroker Fleshlight or those offered by Lovense. The main strength of this game is its emphasis on maximum interactivity, since the other avatars are real people. What's more, communication is fluid with a community that welcomes you without taboo or judgment.
SinVR: the best VR porn game to download on PC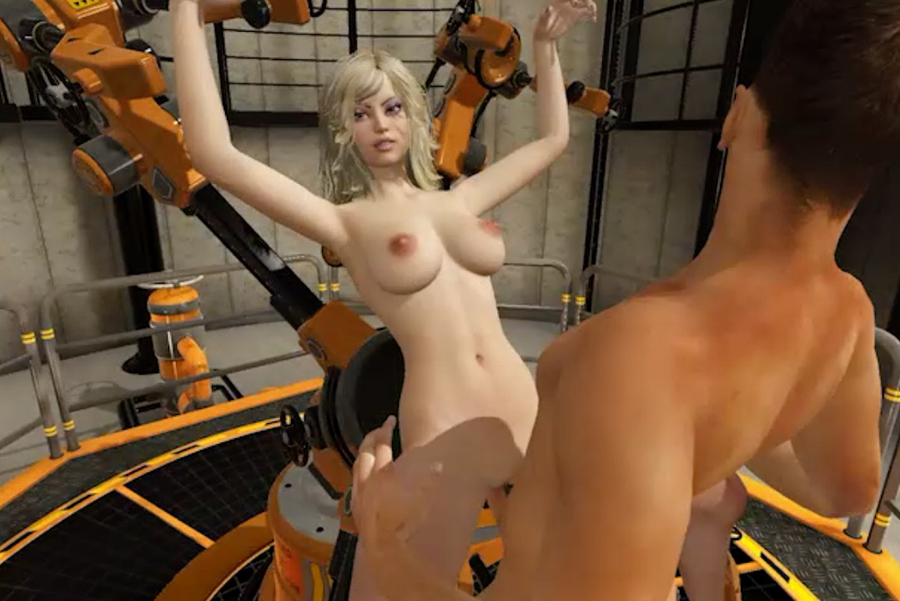 SinVR is among the best VR porn games appreciated for their simplicity. You can have fun with the girl of your dreams, entirely modelled in 3D. Thanks to excellent interactive sex scenes, you'll find all the most popular sexual fantasies to have a blast with. Shy young woman, MILF, busty vampire, movie star... This is a virtual porn game that offers you a very exciting immersive experience.
What's more, each character and environment is unique, inviting you to go further and further in your discoveries. In terms of compatibility, SinVR is available for HTC Vive, Oculus Rift, Oculus Quest and Microsoft Mixed Reality headsets. However, it does not yet work with Oculus Go, Samsung GearVR or Android Cardboard.
Virt-A-Mate: one of the most popular games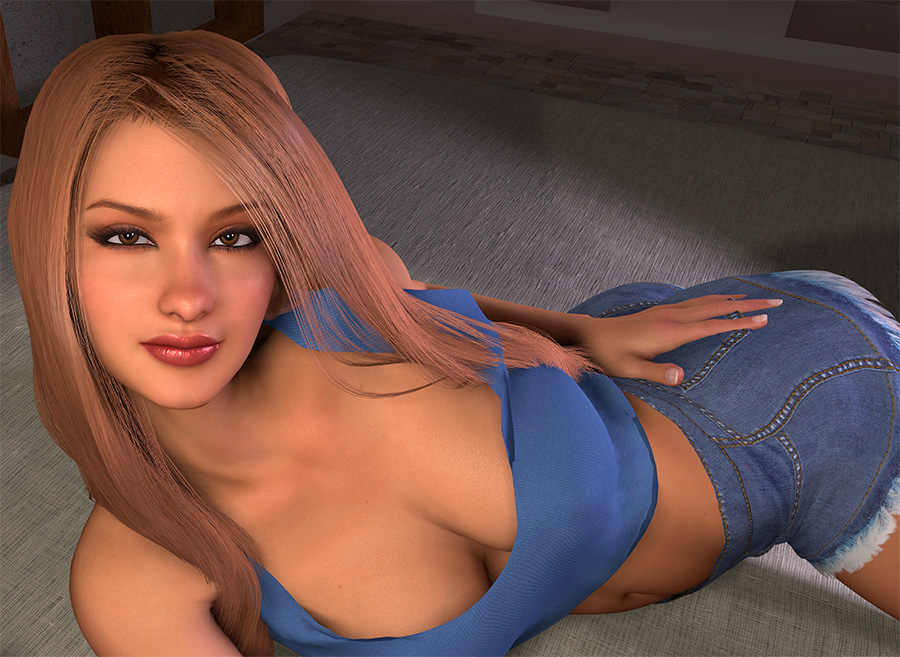 Among the most popular VR porn games, it's impossible to miss Virt-A-Mate! Right from the start, you personalize the girl of your dreams in minute detail to realize your wildest desires. The graphics are meticulous and highly realistic, with extremely detailed facial and body expressions.
This virtual interactive porn game lets you manipulate all your partners as you wish. The result? You become actors in the scene as you dive into some very exciting pornography. What's more, you can record all your romps to replay your adventures later. In this virtual reality universe, you have the option of adding complementary plugins, be they clothes, accessories, environments or characters. As for compatibility, simply slip on your Meta Quest 2 VR headset with PC, Oculus Rift S, HTC Vive or Valve Index/Cosmo.
Holodexxx The Club: a photo-realistic VR experience with real pornstars
The premise of this game is simple, offering you an immersive experience with ultra-sexy pornstars like Riley Reid, Marley Brinx, Mia Malkova, Dani Jensen and Tori Black! So, unlike a porn movie, you get to walk around and view the scene from every angle, participating fully.
You'll also be treated to two different episodes featuring Lady Euphoria and Lady Euphoria Evolved, sexy and very naughty girls who accompany you in your kinky fantasies. As for the graphics, you're plunged into a adventure so realistic you'll find it hard to come back from. As for compatibility, you can have a blast with an Oculus Rift or Rift S headset, HTC Vive, Valve Index or or Meta Quest.
Captain Hardcore: a VR porn game with a free demo on Steam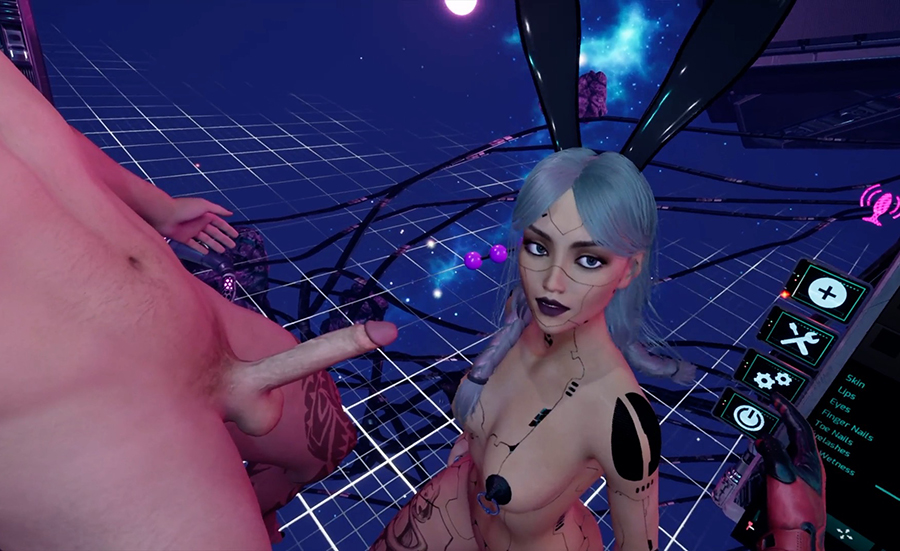 With the VR sex game Captain Hardcore, you set out to conquer space to find depraved sex cobayes. Aboard your ship, you personalize the appearance of the girl you fancy for a tailor-made experience. In a sci-fi atmosphere, you fully create the scene you like with the right lighting, decor and toys.
In this 3D space, you can even record all the sex scenes to come back to later. As for compatibility, you'll need an HTC Vive, Oculus Rift and Rift S or Oculus Quest VR headset via a link cable or streaming. And for a first idea of what to expect, a free demo awaits you on Steam!
Adult VR Game Room: enjoy a single or multiplayer VR porn experience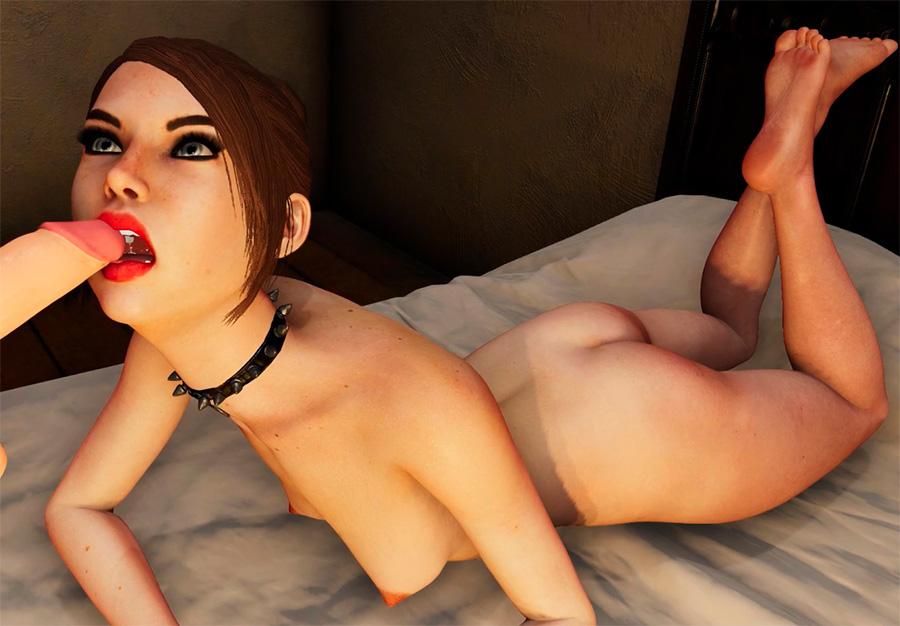 With exciting simulations and realistic 3D graphics, Adult VR Game Room is one of the must-have VR porn games. The principle is simple: you choose your model before submitting her to your desires. To add spice, your avatar will be fitted with a mask, allowing you to interact with others in the multiplayer mode.
As it's a very well-realized virtual porn game, you'll get maximum detail on bodies and facial features. You can also create public or private rooms that you'll fill with a multitude of accessories that make you fantasize. Available on computer, you can dive into the experience with Meta VR porn, HTC Vive or Valve Index.
VR Paradise: a strip club for virtual reality headsets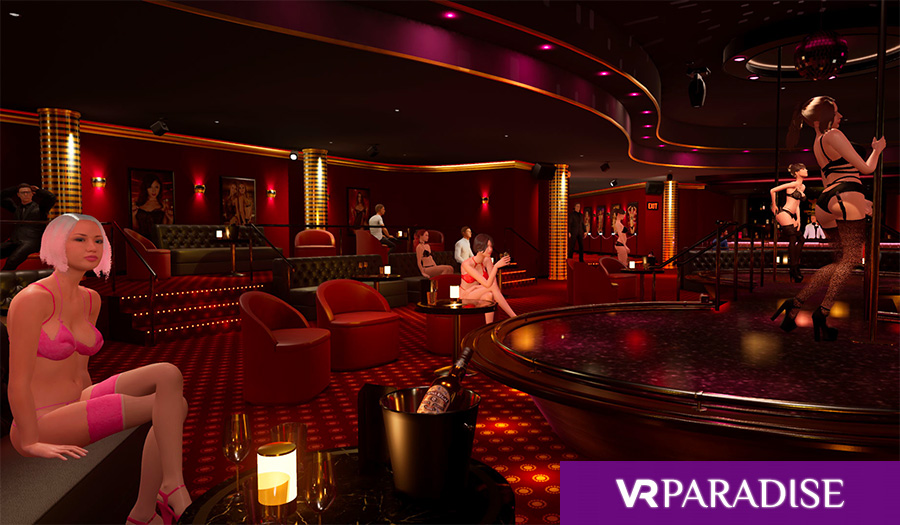 Do you love striptease? Then VR Paradise is the VR porn game for you! With it, you immerse yourself in the hushed environment of a strip club thanks to very realistic graphics. With high-quality animations, your interactive experience takes place in an environment where the dancers are each sexier than the last. As for switching to the private room, you'll go ever further in your fantasies with the possibility of subjecting your partner to your every desire. Whatever your VR headset, simply launch the game on the browser to enjoy!
Waifu Sex Simulator: the best VR hentai porn game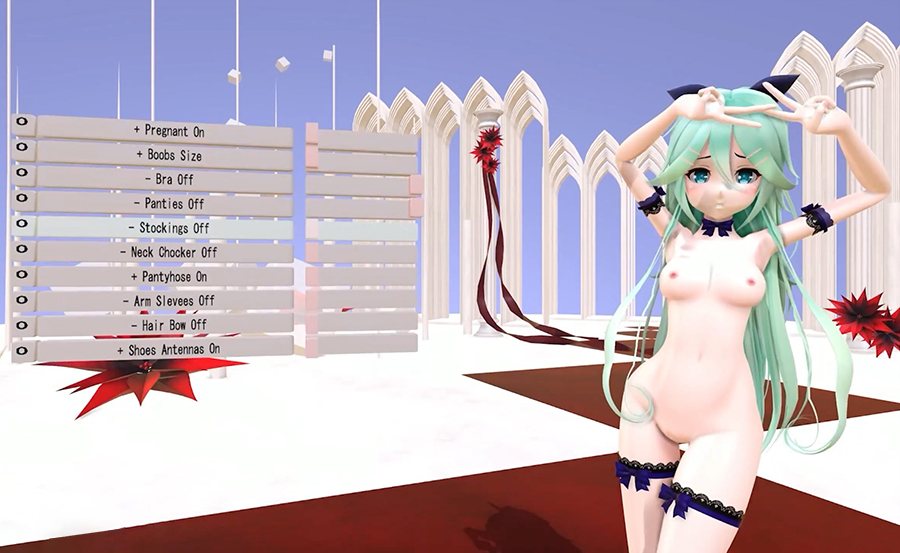 In the world of virtual reality, fans of hentai porn games can enjoy Waifu Sex Simulator. To enhance the user experience, character creation is supported by AI for a high degree of realism. By customizing the partner of your desires, you can then subject her to all your kinkiest games. As this is an interactive experience, all animations are different depending on the characters and your interests. In all, this game totals 300 different characters and over 4000 sex scenes.
Rising Up With Faye: the best WebXR game with no download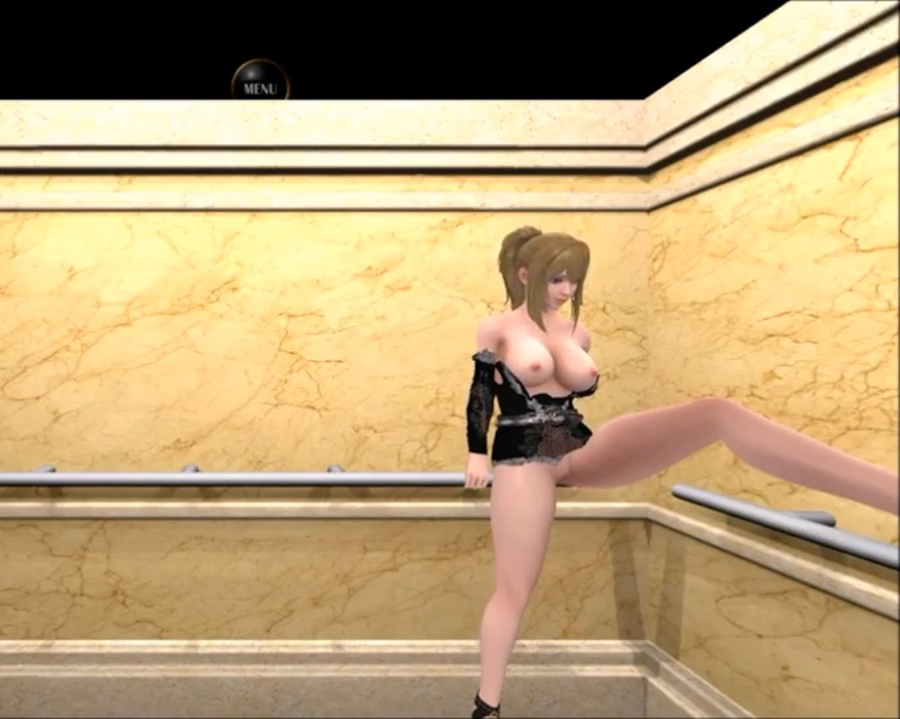 Rising Up With Faye is one of WebXR's VR porn games. Specifically, it's played directly on a web browser and will be compatible with virtual reality via Oculus Quest or another PC VR headset. In this game, you meet a young girl in an elevator whom you can grope and manipulate according to your every whim. Thanks to a great variety of different positions, you even have the option of following your hands with the Oculus Quest, sparing you the difficulty of controllers.
Dominatrix Simulator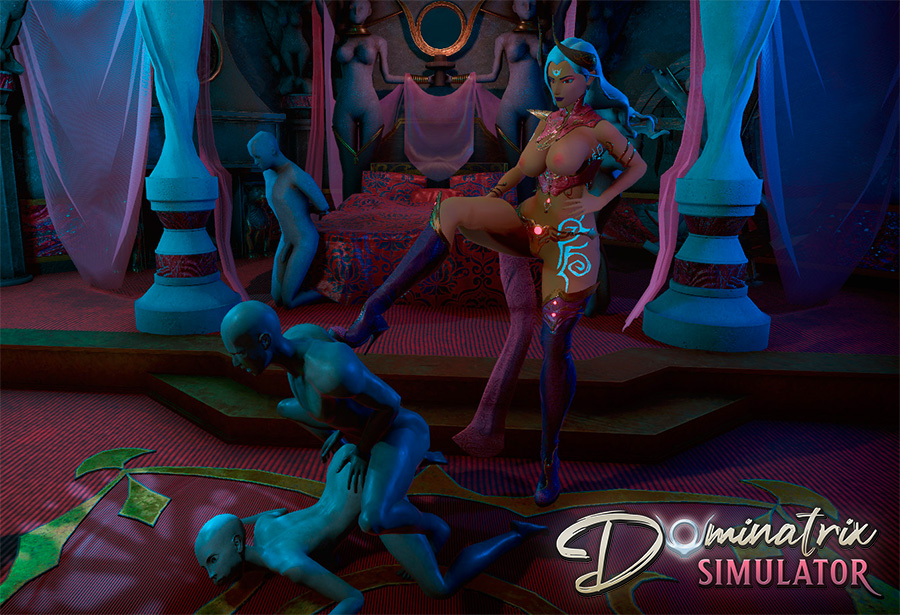 Dominatrix Simulator plunges you into a BDSM universe! If you like domination and submission, then you'll love this game. As for the story, you're a submissive slave who must satisfy the every desire of a sexy dominatrix. Getting whipped, kissing her feet, obeying her... Nothing will be spared with very realistic 3D experiences and breathtaking beauty. Throughout your quest, you'll encounter a number of naughty goddesses who'll subject you to their every desire. As for system requirements, you'll need to play with an Oculus Quest VR headset via the Oculus Link cable.
Let's Play with Anna: an uncensored hentai VR game for Oculus Quest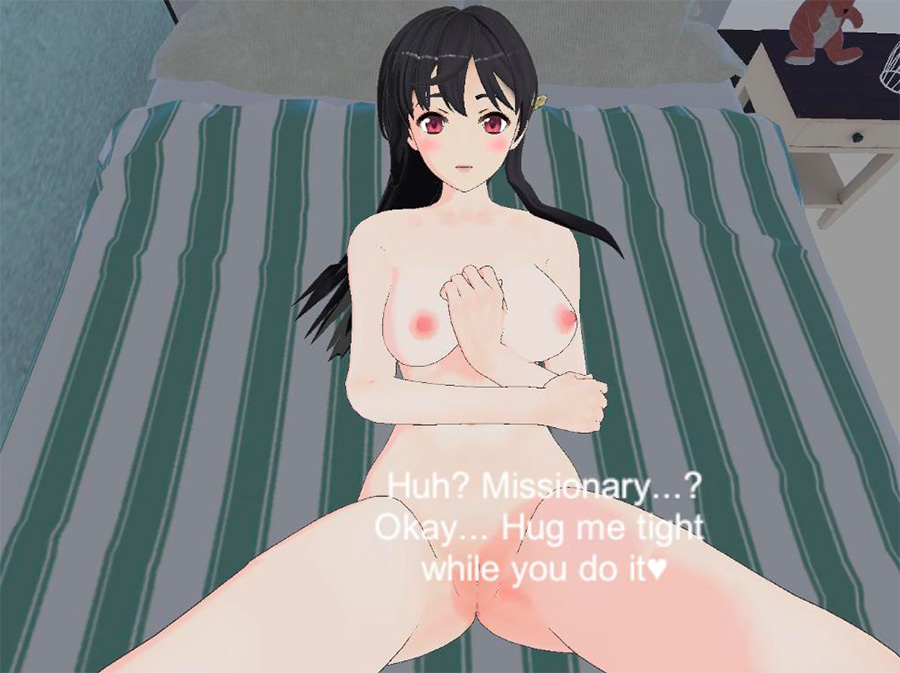 In the hentai game Let's Play with Anna, get ready for highly hard, uncensored sex scenes. Right from the start, your adventure begins with a young girl named Anna who submits entirely to your every desire. Thanks to a virtual reality experience, you can take total control of the game for maximum excitement.
As for the graphics, they're worthy of the finest Japanese manga, and remain very natural for even greater immersion. With Anna, you'll find a submissive sexual partner always ready to do anything to please you. As for the compatibility of this VR sex game, you can play it with Oculus Rift CV1, HTC Vive and Windows.